Sanergy
Waste-to-protein in a circular economy
Sanergy's mission is to clean up fast-growing emerging market cities by collecting, aggregating and converting polluting organic and sanitation waste streams into valuable products that increase economic growth, create jobs and conserve the environment.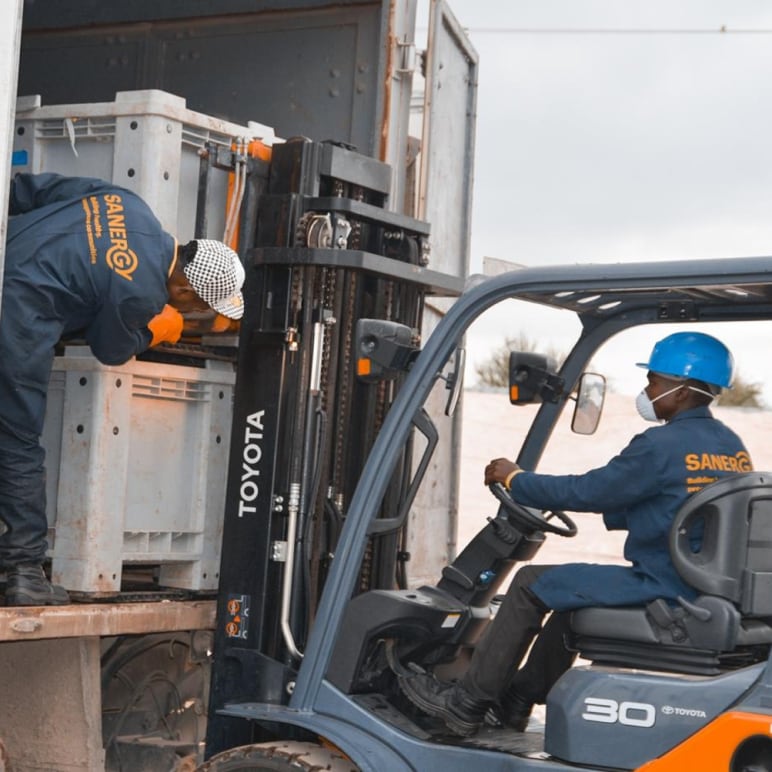 Sanergy started in 2009, on the back of an MIT student project, when co-founders David Auerbach, Lindsay Stradley, and Ani Vallabhaneni were set the challenge of developing a solution to a poverty challenge facing more than a billion people around the world.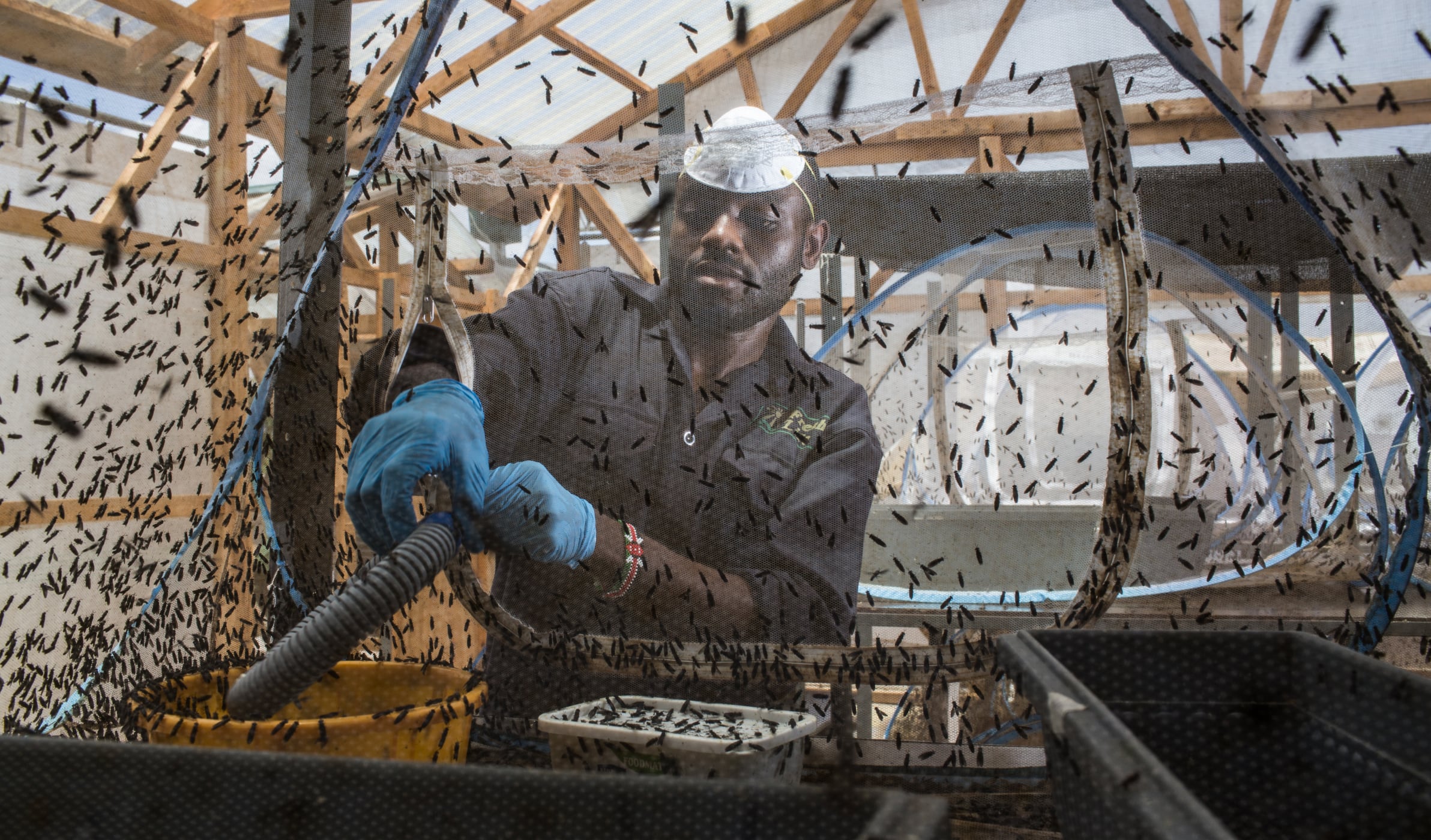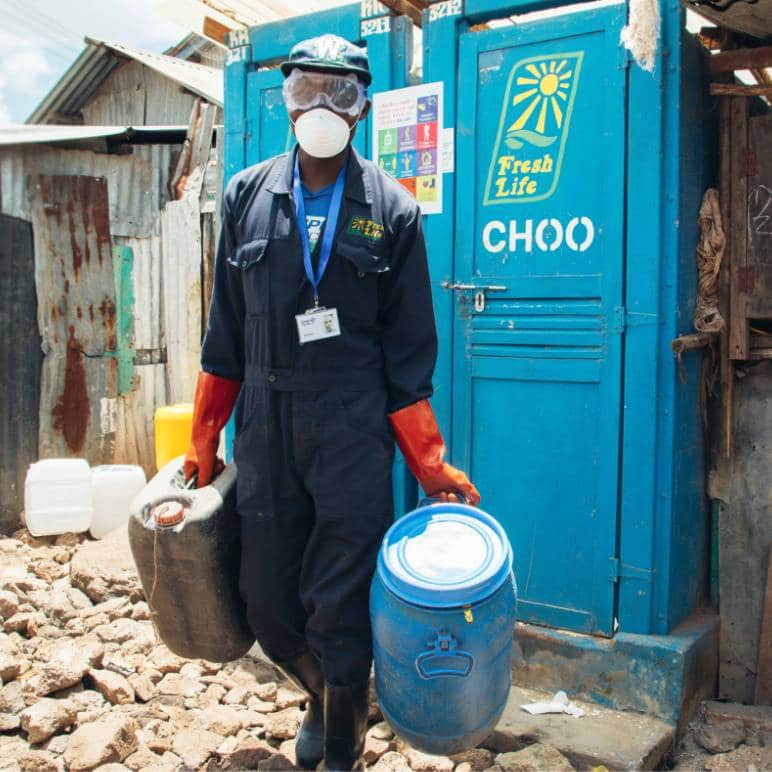 Sanergy designs, builds, and operates logistics networks that safely and professionally remove waste generated in cities, starting with Nairobi's dense slums and central business districts. This waste is then upcycled through a proprietary, cost-effective circular economy approach.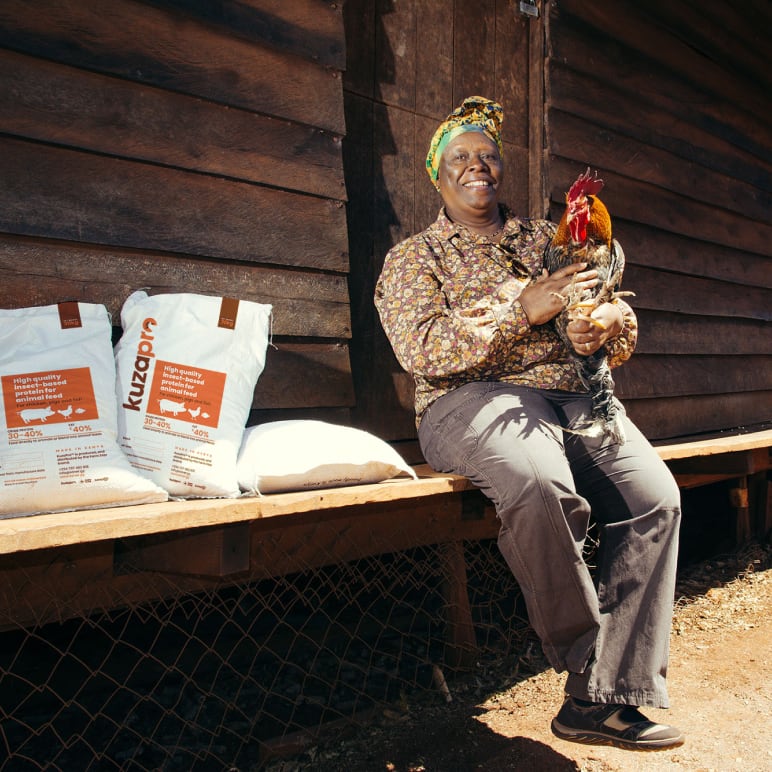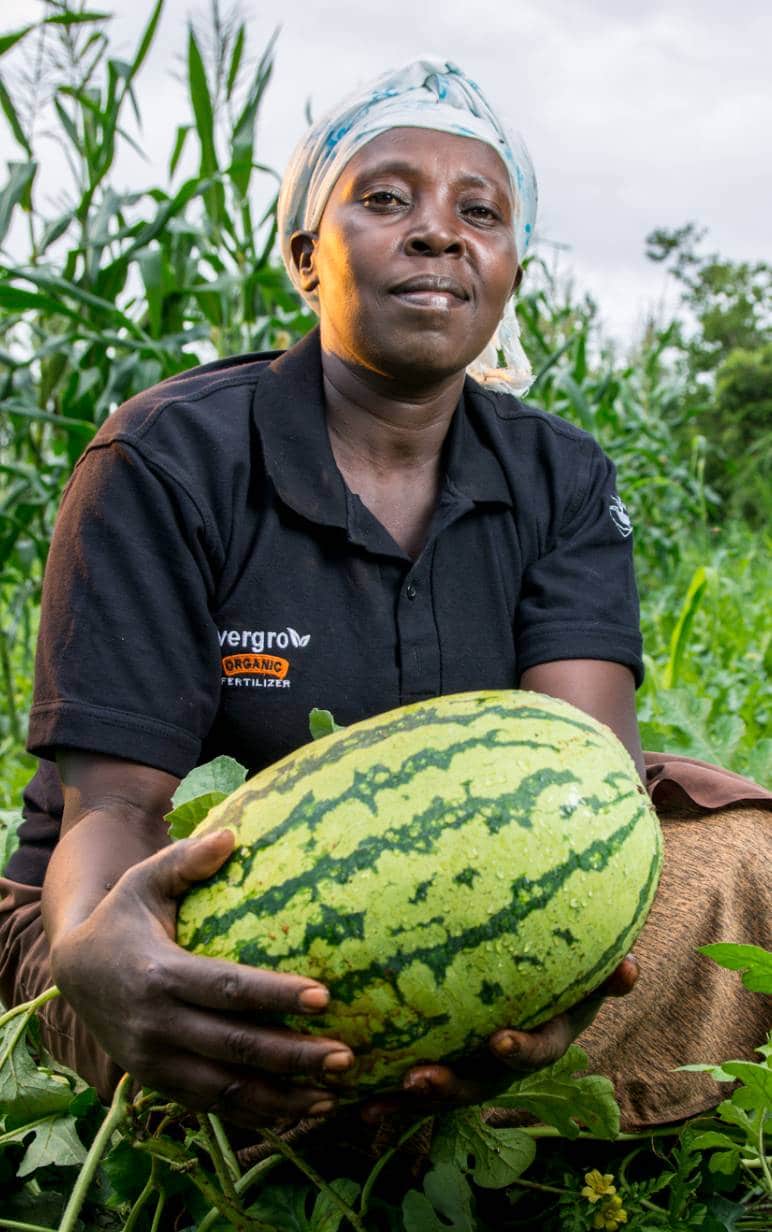 Insect protein and its by-products are manufactured through a colony of Black Soldier Flies, whose larvae consume organic waste, make nutrient-rich protein input for animal feed. The frass residue generated from the Black Soldier Fly production process is then mixed with carbon sources from plant waste to generate a rich organic fertilizer. These products help boost animal health and crop yields for Kenyan farmers.
David Auerbach
Co-founder
"Most people think of waste as the thing that goes to the landfill, but we're saying this is the feedstock which is going to be able to clean up the environment, nurture the economy and make sure people are living healthier lives too. We just need more of that thinking at a global level to be able to tackle the challenge of climate change."
+3,000
direct and indirect jobs created
43,473
tons of sanitation and organic waste removed by Sanergy in 2021
150
tons/year of insect protein produced
30%
increase in crop yields using Sanergy's organic fertilizer
Steve Beck
Co-founder & Managing Partner at Novastar
"With an abundant source of organic waste, favourable regulatory environment and strong demand for regenerative agricultural inputs, Kenya has been the ideal launchpad for Sanergy to showcase the technology, and this is just the beginning."
2013
Novastar GPs and GP Eleos lead Sanergy's Series A
2015
Novastar leads Series A2, joined by existing investors Acumen and GP Eleos
2017
Novastar leads Series B, joined by Treehouse Investments and Finnfund
2020
Sanergy wins the Food Planet Prize
2021
Sanergy is a finalist in HRH Prince of Wales' inaugural Earthshot Prize, is recognized on the main stage of COP26 and wins the Food Planet Prize